The Ball & Chain of Student Debt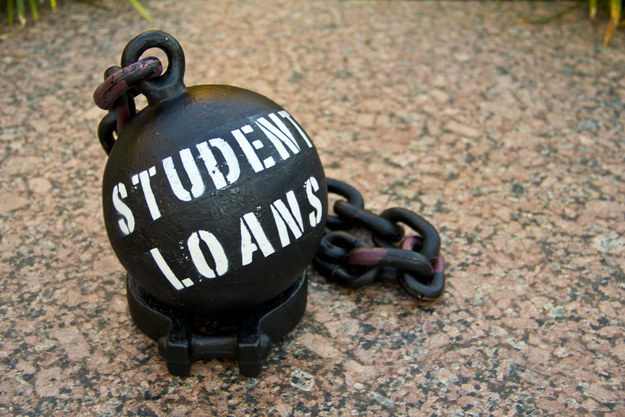 More People Are Paying Off Their Debt On Time — Except For Student Loans
Mortgages, credit card balances, and home equity loans are all seeing lower rates of delinquency —There's one big exception to this trend of borrowers keeping up with their payments: the ever-growing pile of auto and student debt. Student debts now add up to some $1.16 trillion in outstanding balances, outpacing any form of non-home consumer debt. That amount grew by some $31 billion in the last three months of 2014, while overall consumer debts grew by $117 billion.
"Although we've seen an overall improvement in delinquency rates since the Great Recession, the increasing trend in student loan balances and delinquencies is concerning," said Donghoon Lee, a Federal Reserve researcher, in a statement attached to the New York Fed's latest report on consumer debt.
Contact Matthew Zeitlin at matt.zeitlin@buzzfeed.com.