America's Student Debt Balance: Now it's over $1 trillion, bigger than credit card debt.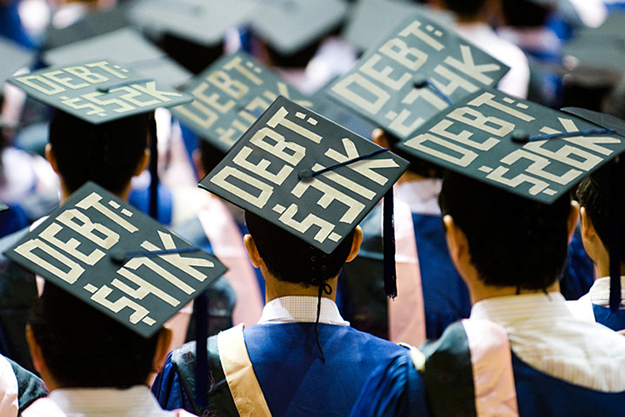 Total outstanding student debt has now crossed the $1 trillion mark. According to data from the New York Federal Reserve Bank that tracks total consumer debt, America's total student debt balance is $1.27 trillion, up $33 billion from the second quarter of this year. Broadly, consumer debt has risen $127 billion in this third quarter to $11.28 trillion.
The serious delinquency rate for student debt, which the Fed defines as 90 or more days without payment, is peaking up too, faster than overall consumer debt. The Fed reported that the delinquency rate is now 11.8%, up from 10.9% last quarter. In comparison, the delinquency rate for credit cards fell to 9.4% from 10%. The 90 day delinquency rate for all consumer debt is 5.3%, down from 5.7% last quarter—the only other category of consumer debt to see its seriously delinquent rate go up was home equity lines of credit.